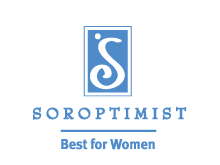 Soroptimist International


of the
Sierra Foothills


Improving the Lives of Women and Children



Garden Tour​

​
For 29 years, Soroptimist International of the Sierra Foothills has presented unique and beautiful private gardens of Western Nevada County to the public as our largest and most anticipated fundraiser of the year. To learn more or to submit a garden you think may be on the tour, please contact us. Our next Garden Tour will be May 21th and 22nd 2024
Mini-Grant

​

​
Yearly, Soroptimist International of the Sierra Foothills provides funds to other non-profit 501(c)3 organizations which improve the lives of women and children in our community and throughout the world.
Read Me a Story

​
​Read Me a Story aims to support literacy by providing age appropriate books to children at their infant and toddler well visits. Soroptimist International of the Sierra Foothills supports this cause with a monetary donation for book purchases so that they are able to be distributed to area physicians. To learn more or to donate please contact us.
In October in conjunction with The North Star House we hold our annual Autumnfest.
This is a fun day with music, food, and our wonderful Garden Shop.
Live Your Dream Award

​

​
Since 1972, the Soroptimist Live Your Dream Award program (formerly the Women's Opportunity) has distributed more than 30 million to tens of thousands of women who have overcome poverty, domestic and sexual violence, divorce, the death of a spouse, or other life challenges. They are women - just like you- who had the courage and determination to turn their lives around.
Recipients may use the cash award to offset any costs associated with their efforts to attain higher education, including books, childcare and transportation. The program begins on the club level, where award amounts vary. Club recipients become eligible to receive region-level awards which are granted through Soroptimists 28 geographic regions. Currently Soroptimists International of the Sierra Foothills is offering two, $2,000 "Live Your Dream Awards".