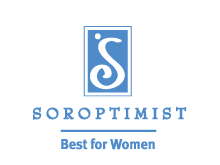 Soroptimist International


of the
Sierra Foothills


Improving the Lives of Women and Children



Soroptimist International
Thank you for your interest in improving the lives of women and girls! Ways to get involved include joining our local club, participating in our online community (LiveYourDream.org) and social media platforms, and partnering with us.
Join our Club!
Listen to what our members have to say about what Soroptimist means to them and the power of working with other women to accomplish great things in support of women and girls. Membership forms are under the Forms Header.
Sign-Up for LiveYourDream.org
LiveYourDream.org is a unique online network of volunteers and activists empowering both online and offline action, helping women and girls to live their dreams. Everyone is welcome and best of all it's FREE and on your own terms. When you sign-up for the community, you choose your level of involvement and how you'd like to engage in or take action on a number of extraordinary Soroptimist programs.
​
Get in the Network
Follow us on Facebook, Twitter, LinkedIn and YouTube and join in on the conversation!
Make a Donation
Your tax-deductible contribution helps women and girls to live their dreams and create better lives for themselves and their families. Help them make their dreams come true and make a donation now.
Spread the Word
Help us raise awareness about Soroptimist and our volunteer opportunities and programs! Encourage friends and family to visit this website and learn more!
Become a Corporate Partner
A partnership with Soroptimist is an opportunity to empower women and girls everywhere to live their dreams. Soroptimist is supported by approximately 110,000 members and supporters who are excited to join forces with organizations committed to the success of women across the world. Learn more.