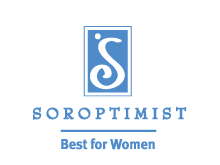 Soroptimist International


of the
Sierra Foothills


Improving the Lives of Women and Children



About Sierra Foothills Soroptimist
Soroptimist International of the Sierra Foothills meets weekly Thursday mornings, 8:00am at Tofanelli's Gold Country Bistro in beautiful downtown Grass Valley, September - May.
We just completed a floral arranging class directed by our very own Rose Parade Awardee Kyra Kelley.
Soroptimist International of the Sierra Foothills is a volunteer service organization for women in business, management and the professions.
Our Mission is to improve the lives of women and children through programs leading to social and economic empowerment.
Soroptimist International of the Sierra Foothills is part of Soroptimist International, comprising almost 100,000 members in about 124 countries around the world. The first Soroptimist club was formed in 1921 by a group of 80 women in Oakland, California. They chose their name from two Latin words meaning "best for women."
​
Membership provides an enriching environment for women to develop friendships and to support each other, while experiencing the satisfaction of their collective efforts to improve communities. These women, who represent leaders across all professional disciplines, also serve as role models for younger women at the beginning of their careers.
Soroptimist of the Sierra Foothills planted 100 daffodils at the Nevada County Rood Center in the shape of an S to recognize Soroptimist International of the Americas' 100th Birthday!