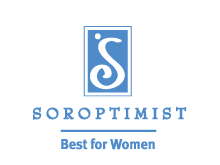 Soroptimist International


of the
Sierra Foothills


Improving the Lives of Women and Children



SISF Awarded the following Mini Grants for 2023 to:
The Nest Family Resource Center – An organization with a mission to provide support throughout the parenting journey, from conception to the first years of parenting. Funds would be used to move their Prenatal and Postnatal Support Groups to a completely free model. Served over 100 families last year, expect to serve 200 next year.
CASA – The children in the Court Appointed Special Advocate Program are dependents of the court, having been removed from homes in which they have suffered severe abuse and/or neglect. Funds would support 25 school-aged children to participate in enrichment activities to which they would otherwise not have access to.
The Nevada Co Diaper Project – Funds will be used to purchase diapers & wipes which are given to their partner agencies. The Interfaith Food Ministry provided a letter of support asking for our support of the Diaper Project. In 2022 the Diaper Project donated over 13,000 diapers that greatly assisted 1300 families with children with Interfaith alone.
Sierra Harvest – They envision a thriving local food economy where everyone has access to fresh, local, seasonal food through connections among farmers, schools and the community. -- This funding will be used to support their Food Love Farm educational and camp programs, specifically to help purchase a critical secure storage shed. They serve an average of 1,700 children annually.
Sierra Nevada Memorial Hospital Foundation's Read Me A Story program. They are our Signature Program to which we donate each year.